24/05/2018
10 nejkrásnějších vodních parků ve Spojených státech
Pokud se chystáte vycestovat do Spojených států amerických na vaši další dovolenou, tak vězte, že není nic lepšího než se osvěžit v nějakém bazénu během nekonečně dlouhých teplých dní. Není důvod kvůli tomu cestovat do další země, protože Spojené státy mohou vnést trošku vzruchu do vaší dovolené se svým velkým seznamem vodních parků. Čtěte dále a nebude vědět, který z nich si dříve vybrat.
Pokud plánujete vycestovat do USA, nezapomeňte si před tím zařídit svoji žádost ESTA, která je nutností pro nástup do letadla.
A teď se pojďme podívat na nejkrásnějších 10 vodních parků.
Noah's Ark, Wisconsin Dells
Zábavní vodní park Noah's Ark je se svými 51 skluzavkami, dvěma bazény s vlnobitím a surfařským simulátorem Surfing Safari největším ve Spojených státech. Park Noemova archa je skvělý pro celou rodinu a mladí milovníci adrenalinu si zamilují vertikální pádovou skluzavku Škorpiónův ocas. V parku najdete také vodní atrakci Černá anakonda, o které se říká, že je nejvzrušující vodní dráhou, která poskytuje návštěvníkům závratnou jízdu v neuvěřitelné rychlosti.
Schlitterbahn Park, Kansas City
Vodní park Schlitterbahn je součástí vodních parků, které jsou nepřehlédnutelné, protože jejich vodní atrakce jsou napojeny na řeku. Vzájemně propojený systém řek vás provede parkem na nafukovací loďce, která musí zdolat peřeje, vodní proud i přílivové vlny. Loďka projíždí také systémem tunelů a rour. Adrenalin můžete také pocítit ve vodním kolotoči Storm Blaster nebo na Boogie Bahn surfové jízdě.
Splashin' Safari, Santa Claus
Tento park je pro celý svět známý díky svým dvěma nejdelším vodním dráhám: Mammoth a Wildebeest. Na dráze Mammoth vás šestimístná loďka vyveze na vrchol sedmipodlažního výstup a následně spustí prudce dolů ze stejné výšky. Wildebeest se vine podzemními tunely a spády, které se vyznačují neskutečnou rychlostí.
Nejste si jisti, zda si pořídit ESTA povolení? Podívejte se na tento seznam nejčastějších otázek ohledně aplikace žádosti ESTA.
Water World, Denver
Zábavní park Vodní svět má zhruba 40 vodních atrakcí. Jeho největším tahákem je vodní dráha Mile High Flyer díky své intenzitě a rychlosti. Další z nejčastěji zmiňovaných drah je The Storm, která je unikátní v tom, že simuluje velkou bouři s hřměním, deštěm a blesky.
White Water Park, Branson
I když tento park není tak velký jako ostatní zmíněné, svoji rozlohu kompnezuje dokonalou organizací a zaměřením na rodiny.  Nová KaPau Plummet atrakce je jen pro ty nejodvážnějšími mezi vámi, vzhledem k tomu, že její skluzavka dosahuje 70stupňového volného pádu.
Raging Waters, San Dimas
Stejně tak jako park v Dimas poblíže Los Angeles, k vodnímu parku Raging Waters patří další dva v Sacramentu a San José. Se svými 50 atrakcemi na světové úrovni a skluzavkami pro návštěvníky jakéhokoliv věku vás natolik zaujme, že budete pravděpodobně potřebovat více než jeden den na jeho návštěvu. Pokud chcete vyzkoušet něco nového, jděte na Great White Shark Water Slide, což je temná vodní díra, kterou lidé projíždějí na loďkách.
Dollywood's Splash Country, Pigeon Forge
Již více než 15 let je Dollywood's Splash Country v Tennessee zábavné místo pro rodiny, které zbožňují atrakce, vodní dráhy, restaurace a překrásnou scenérii. Nejnovější atrakce je TailSpin Racer, což je skluzavka pro dva lidi, kteří soutěží v nejrychlejším projetí překážek a ostrých zatáček.
Přečtěte si také Národní parky USA, které musíte vidět.
Volcano Bay, Orlando
Tento park nahradil původní vodní park Wet and Wild. Volcano Bay je postavený kolem velké sopky, která se jmenuje Karakatu a je také znározněna v jejich logu. Vzhledem k tomu, že se jedná o nejnovější park, který využívá nejmodernější technologii, náramky TapuTapu se používají ke kontrole před vstupem na atrakce a díky tomu se vyhnete dlouhým frontám.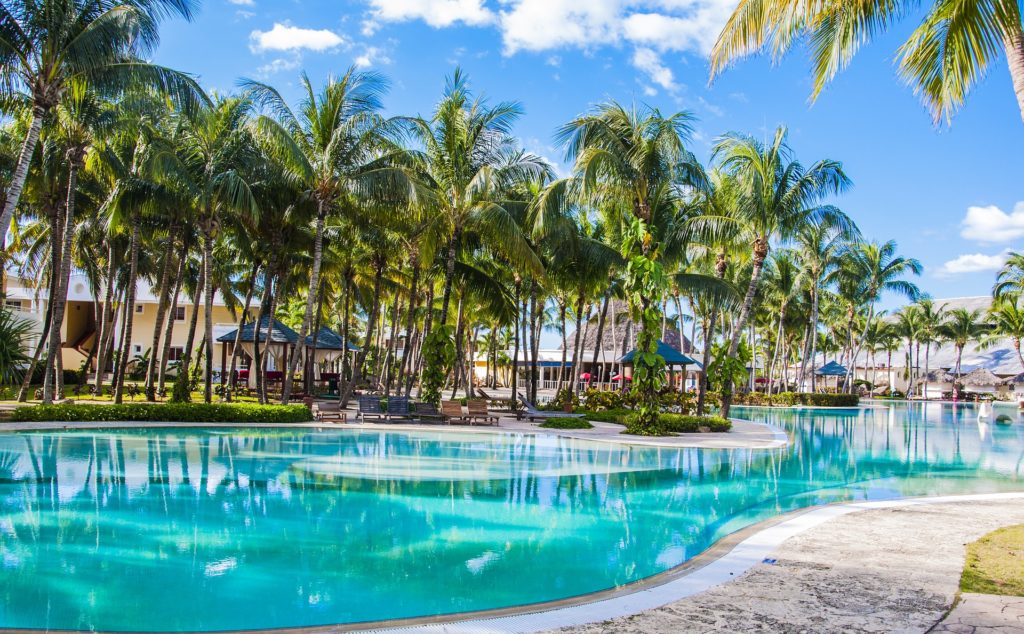 Kalahari Resort, Wisconsin Dells
Kalahari Resort je největší vnitřní vodní park ve Spojených státech Amerických. Je pojmenovaný podle pouště Kalahari v Africe a všechny jeho atrakce i události nesou jména afrických zvířat a přírodních oblastí. Můžete se zde například naučit surfovat na Flowrider wave simulátoru, který vytváří 1,5 metru vysoké vlny.
Water Country, Williamsburg
Vodní park Water Country má nejmodernější vodní atrakce a služby jako v turistickém letovisku. Návštěvníci si mohou užít impozantní jízdu na Colossal Curl, což je loď, která jede dolů po svahu  a následně se vyhoupne nahoru na nakloněnou stěnu.
Podívejte se také na náš další článek Rady pro cestování po západním pobřeží USA.